Assignments contribute a great part to the academic grades of a student. No matter whether they are in school, college, or university, all are familiar with assignment writing. Writing a plagiarism-free assignment is a must for the students who want to get good grades in academics. However, with so much information available on the web, it is difficult to write plagiarism-free assignments. They just copy the content from different websites and get caught under the act of plagiarism.

So, let us understand what does plagiarism actually mean?

What is Plagiarism?

"Plagiarism: The Biggest Enemy of Originality"

Making use of content from any other sources without using any citation is considered as plagiarism.

The main reason behind plagiarism is that students usually do not prefer to go through the process of researching the topic. They simply seek information from multiple sites and copy the content in their assignments which results in getting their assignments rejected. At that time, seeking online assignment help is the only option they are left with.

This is not the only reason, the second reason is that they do not even know that plagiarism can be of many types as well. Let's discuss the types of plagiarism...

Types of Plagiarism:

The experts have given an idea of the types of plagiarism that students should know about. They are: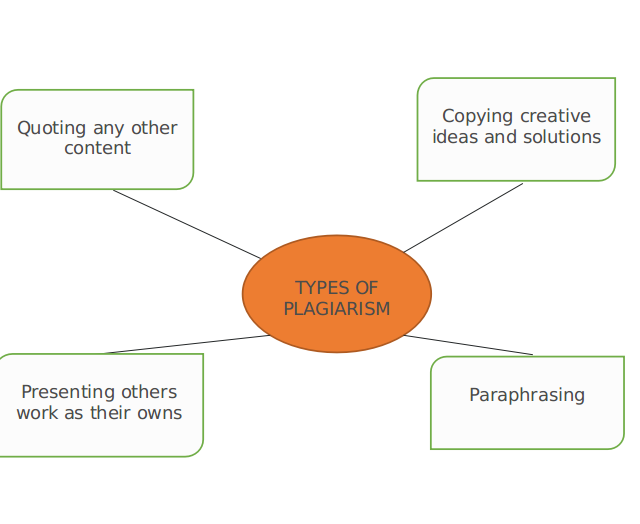 How to Avoid Plagiarism?

1.Do Effective Assignment Planning-
" If proper planning and research are not there, then it is very difficult to write an assignment".

For any successful assignment, one of the core ingredients is the planning process. Before starting to write an assignment, you should know each and every point that you wish to cover. Students usually start writing assignments without any proper planning and further copy the content from different websites which results in plagiarism. At last, they get frustrated when their assignments get rejected and to resolve such issue they start seeking online assignment help.

2.Research All Your References Properly -
"To avoid repetition and plagiarism, research is a must".

Always make sure to research each and every reference that you intend to use. If you've done research in a proper manner, then you can easily back your argument. Those who do not devote sufficient time to research will inevitably write an obscure assignment.

3.Make Use of Plagiarism Detectors -
"If you do not want to get caught in the act, use appropriate plagiarism tools."

There are various useful plagiarism detectors available online. Using those websites or tools, you can easily detect the copied content from online sources. You cannot include any other writings on your own; it is counted as a copyright infringement.

The best way to avoid plagiarism is to write the content by your own instead of copying it from other sources. This can only be done if proper research and planning are there prior to assignment writing.

Summary: This write-up highlight the plagiarism issue faced by students and ways to overcome it in order to write a plagiarism-free assignment.

About the Author: Hayley George is an academic writer associated with Global Assignment Help Australia(www.globalassignmenthelp.com.au). Her writing has helped thousands of students in writing 100% plagiarism-free assignments. In her free time, she loves to read books.