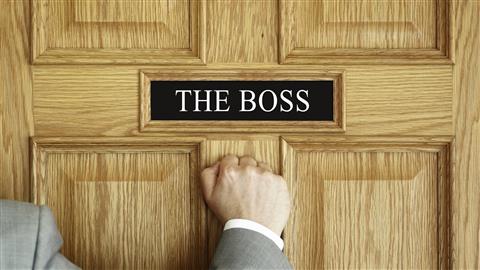 I remember the day that I became an interim boss at a large business-to-business reseller of ios app installs like it was yesterday I was managing several small departments when my boss, the V.P. and Managing Director had a heart attack. One minute I was in a meeting, the next minute I was in charge. While he was at the hospital undergoing surgery, I was at the office undergoing trial by fire. It was exhilarating, intimidating and frightening all at the same time, but the six weeks that I spent running the business truly broadened my skills and taught me a lot about human nature too!
The first challenge I faced was dealing with the politics and the power struggle to take control. To be honest, I felt that there were others more qualified than me to take on the lead role, but my boss respected my loyalty to him and insisted that I take charge in his absence. The senior executives supported his decision and with great reluctance I accepted to the dismay of the sales manager, who did have more experience and proceeded to undermine me at every opportunity! I was so afraid of confrontation that I would almost have deemed myself allergic, but in my new position, I had to face this bully and redirect his energy for the good of the business. I no longer had my boss to stand up for me. It was not easy, but when he trotted merrily on his way after our meeting, I was proud of my burgeoning confidence and newfound diplomatic skills.
Since I was to be responsible for sales for the first time in my life, my next big obstacle was to figure out how the heck a sales force was run! With the sales manager on my side, I joined the morning huddles, listened in on sales calls and poured through stacks of reports and statistics. It was like cramming for an exam, but when I had to present our numbers to Head Office at the end of the week, I knew my stuff and was able to field their questions with ease. More importantly, my time on the front line gave me a whole new perspective on MY area of responsibility and exposed some major flaws that I just never saw before. I was able to use this new understanding of the sales process to help my team enhance and refine some of the back-end functionality that our sales force relied on, saving them hours of administrative work daily.
The last complication I had to deal with was the ongoing expansion of our facility. I knew nothing about construction, so once again I had to hit the books and spend hours on conference calls with our engineering team in Arizona so that I could communicate our needs to the local contractor. I learned about everything from plumbing and air conditioning to carpet tiles and workspace design. It was interesting and challenging, but when it came time to negotiate pricing and work schedules, I came in under budget.
Ultimately, my boss made a full recovery and I stepped down as the interim boss with a mixture of relief and reluctance. Without the safety net of my boss to fall back on, I had to broaden my skill set. I learned to present budgets and revenue numbers to senior executives. I learned about a new area of the business that helped me manage mine more effectively. I learned how to negotiate big deals for big dollars. I learned to swallow my fear of confrontation and even managed to boost morale. I was thrilled with my newly acquired skills, but happy that my 60-hour weeks were over and that I could return to my humble cubicle and regain my life. Then I got promoted…